Quality Assurance Testing (QA)
Quality Assurance Services lets you identify the errors/bugs and give you a precise idea of the possible improvement tendencies with the help of various Testing Services.
Make You App Lag Free Through Our QA Testing Process
Today most of the important accomplishments are fulfilled with the help of mobile applications that have already made a marketplace for themselves and are growing with the advancement of the technologies.
Hence, mobile application testing becomes essential for the same, especially when an iPhone or Android application is launched, it is very important that it must be tested and verified. Mobile app testing involves each and every thing about the app from spellings to its functionality, consistency and usability.
Our Mobile Testing Tools:
Android – Robotium, Appium, Monkey Runner.
iOS – FoneMonkey, UTF/QTP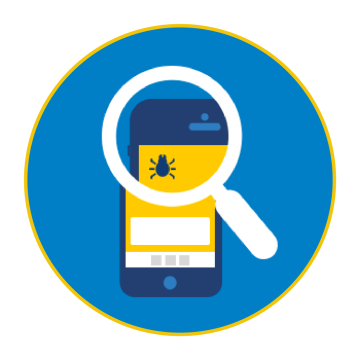 WHAT WE TEST FOR
Our objective at Ghrian Tech is to measure the performance quality of the functional components. We perform a systematic framework based methodology while conducting the tests. Our testing procedure covers the obvious surface type of functions, as well as the back-end operations.
PERFORMANCE/STRESS TESTING