Industries
Education, Health Care & Logistics.
Education
Apps, smartphones, and tablets are storming into classrooms around the world. Accessibility and effectiveness coupled with an innovative approach to teaching is key to the overall development of a child today.We at Ghrian realize the importance of proper education.
So we are focused on developing applications that are both entertaining and informative to the children.Listed below are some areas where Ghrian Tech is focused:
Math Wiz kids
Science Sutra
English on the go
Interactive Story Telling
Visually Animated Puzzle Solving
Animals, Places & Habitat Matching Apps
Draw/Sketch and Kids Appealing Audio Apps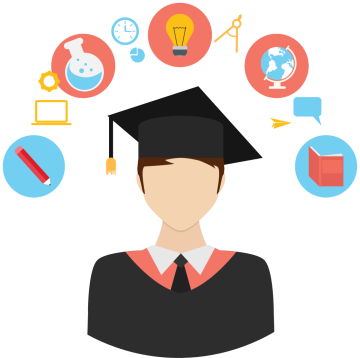 Healthcare and Hospitals
With the emergence of electronic/digital processes in Health, like health mobile applications widely known as mhealth solutions, quality health organizations are now affirmatively seeking advanced healthcare software solutions that can systematize processes; from remote health monitoring, staff scheduling to maintaining medical records. It can be derived that anticipating the acceptance of smarter operations on a larger scale in the healthcare scenario, can bring forth even more competitive operations and productive solutions in the near future.
Our Expertise:
Fitness Wearables
mHealth Initiatives
Remote Health Monitoring
Inventory Management
Mobile and Social Engagement
Medical Transcription Solution
Electronic Health & Medical Records
Point of Sale Systems
Revenue Management System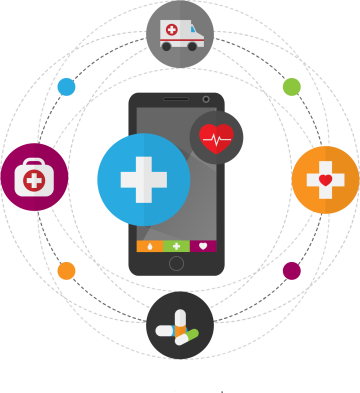 Logistics and Distribution
Logistic management has become a pivotal scope of all business in order to enhance productivity. Moving people or shipment – transcending through air, land and seas, then accessing your real-time data is of huge significance. Follow the key to success and tap into transportation and logistics solutions by Ghrian Tech. We come forward with seamless techniques of Package Tracking, Route Planning and Customer Convenience that enable you to track better and achieve flawless transition.
We blend together ramifications from Delivery/ Pickup Management System, Fleet Management System and GPS (Global Positioning System) Based Tracking System designed for the most stringent work-space. An intuitive network management interface is provided that caters to consolidated web user interface thereby yielding instant monitoring and feedback on the status of devices and quality of transmission line.